My FFT (effing first time)
Oct 31, 2020
At the end of every interview that Brenè Brown does for her podcast "Unlocking Us" she asks the interviewee a series of "Rapid Fire" questions. I have spent way too much time fantasizing about what all of my answers would be. "Top 5 favorite songs of all time?"….that's a hard one!! The very first question she always asks is "Vulnerability is?" I think my answer would be "Vulnerability is mustering up the courage to let the world see you painting live on Instagram without your roots done".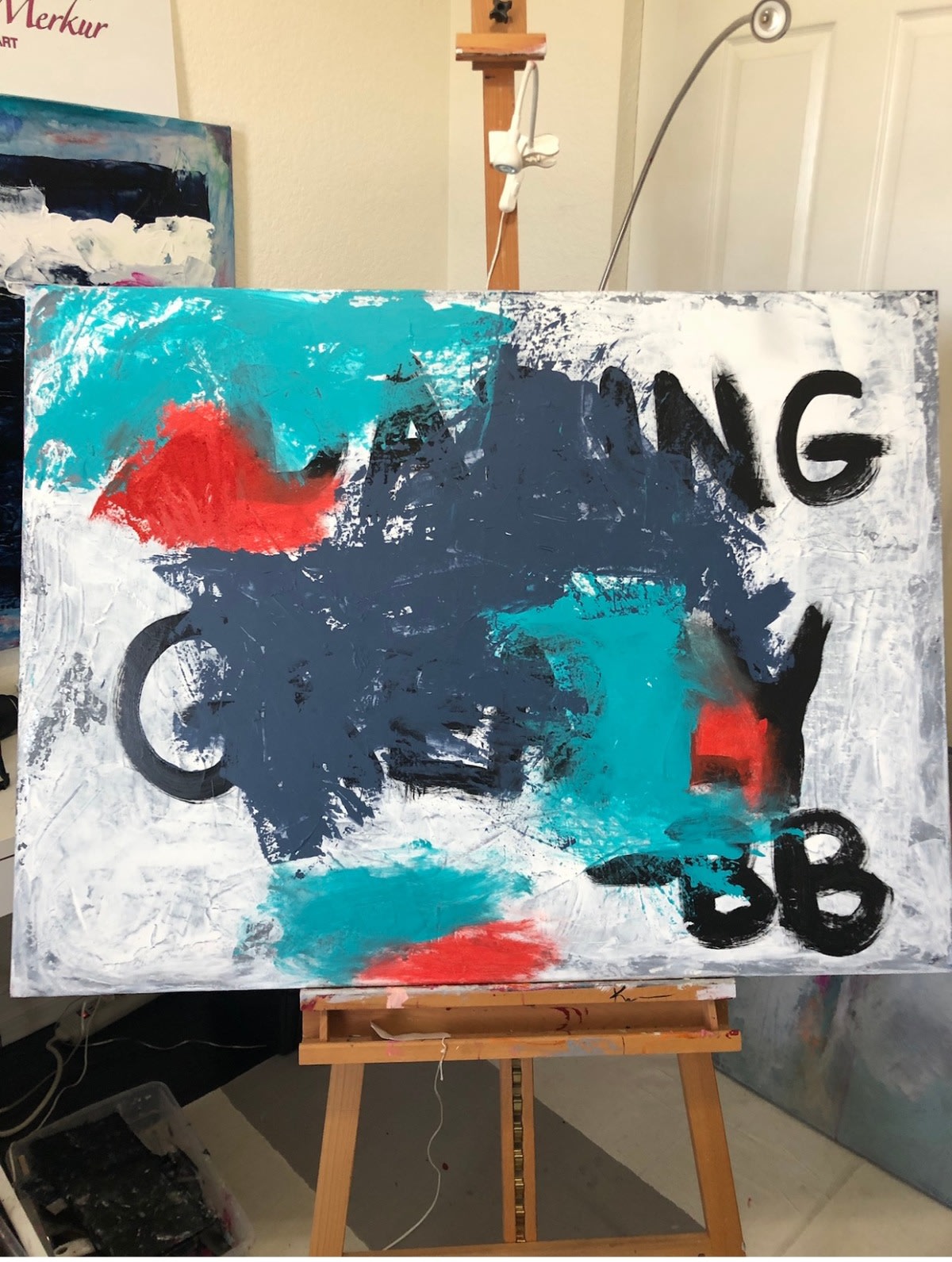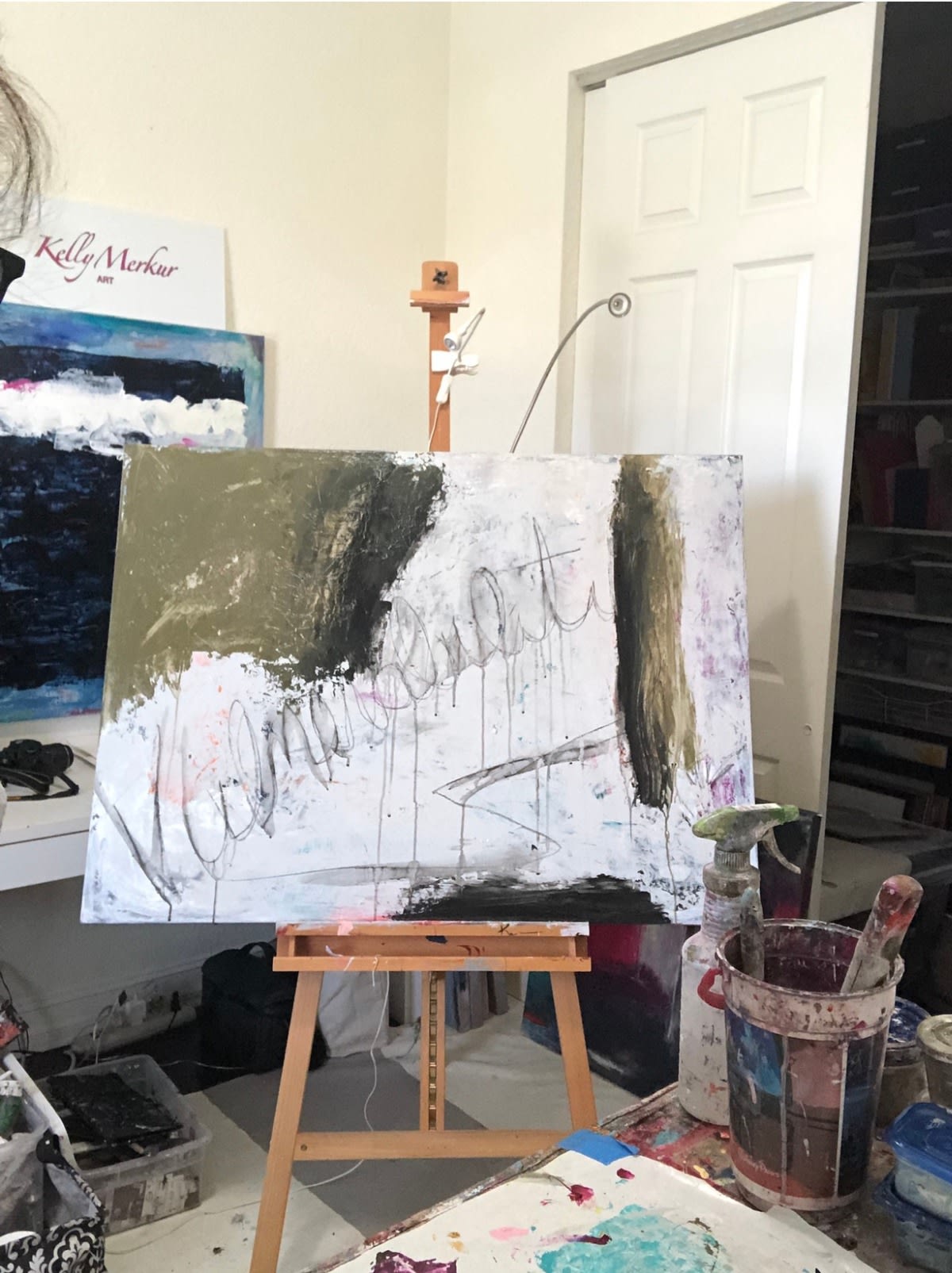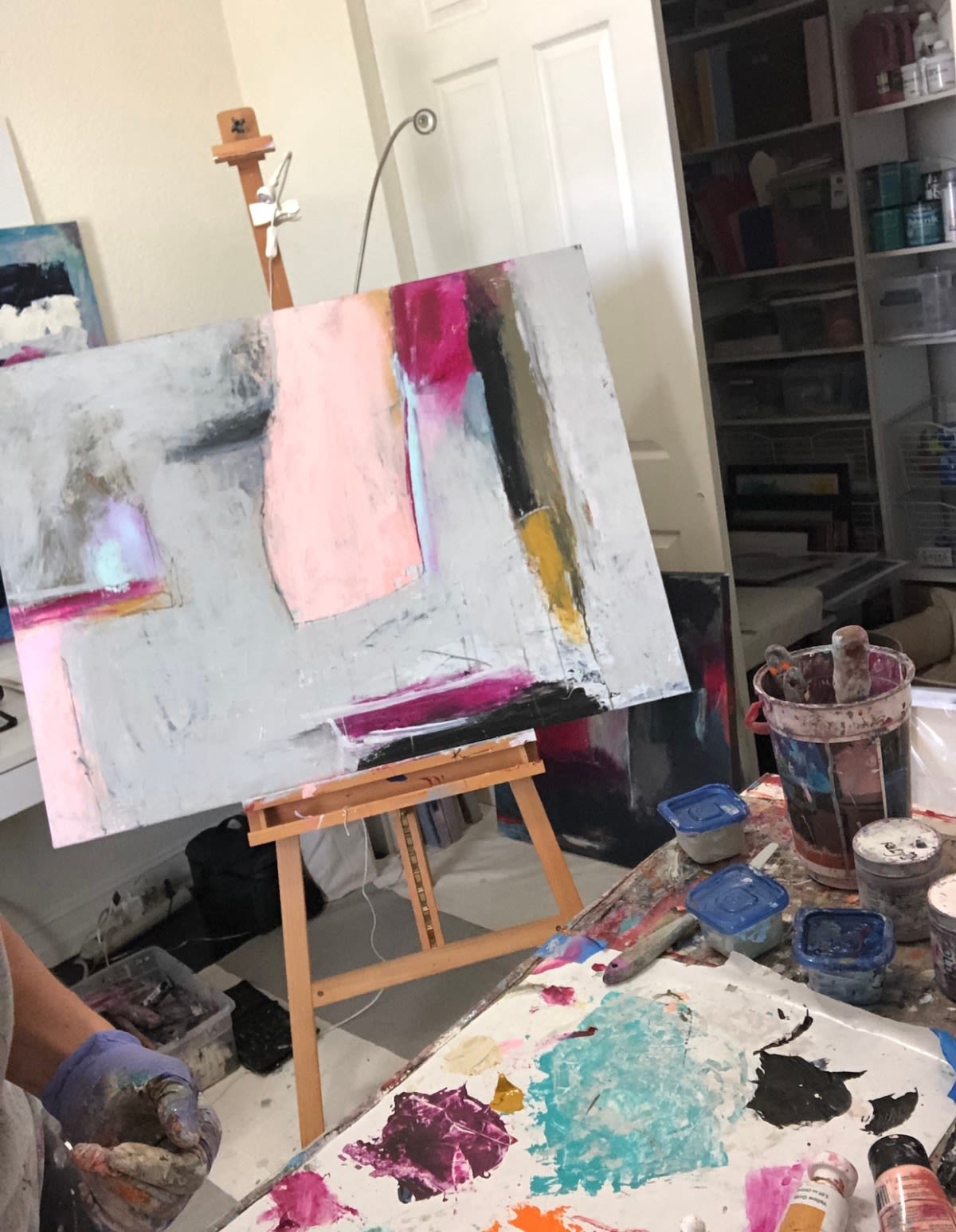 "So I ripped the bandaid off & hit the LIVE button"
I bought a bottle of vanilla and sandalwood essential oil at the beginning of the pandemic from Amazon. I diffused it everyday as I sat at my kitchen table & worked on setting up my website & establishing my art business. That scent will forever remind me of The Great Quarantine of 2020. Brenè Brown's podcast "Unlocking Us" will also remind me of the Pandemic. I listened to the very first one as I sat at my table, diffuser going, trying to gather the courage to paint live on Instagram for the first time. I couldn't believe how fitting her first episode was. It was titled "Brenè on FFTs". For those of you who haven't listened FFT stands for "effing first times". I was about to make myself vulnerable in a way that I never had before. This was scarier than putting my work on social media for the world to see. So in black paint on a freshly gessoed canvas I painted the title of one of her books "Daring Greatly" BB. Then I ripped the bandaid off, hit the LIVE button, & invited the world into my studio & into my process. Well, "the world" might be an exaggeration. I think it was just my mom & her best friend Peggy. Ordinarily when I begin an original painting I don't have a concept. I just start. This time I had a plan. I wanted to work on a series about "life lessons" & the first life lesson I wanted to focus on was Vulnerability. As I painted layer after layer I talked through my steps & decisions. I tried to act natural & interact with my very small viewing audience. In the end I was so incredibly proud of myself. I was also left with a raw first layer with a crazy nonsensical color palette. That first video only existed in my stories for 24 hours & I was ok with that. The next step was to "knock back" those colors with a neutral & start the next layer, & I did it Live! I wrote the word "Vulnerability" in cursive with graphite diagonally across the painting. Then I added more layers of texture and color to the canvas. In all, I think I went live with this painting three times. I have to be honest, painting live is not my jam. I felt sick to my stomach every single time, but it got easier and I felt more comfortable each time. It is hard to verbalize intuitive painting. Why I'm making the decisions I am making? I guess that's why it has always been difficult to explain my work. It's about a feeling, and my hope is that I am able to communicate that emotion through my art. So a huge shout out to Brenè & her podcast for for being a voice of reason for me during this crazy time, and thank you to her for the kick in the stretchy quarantine pants that I needed to make myself vulnerable. And in the words of another fantastic woman who has also been an inspirational voice in my earbuds during this time…. "We can do hard things." -Glennon Doyle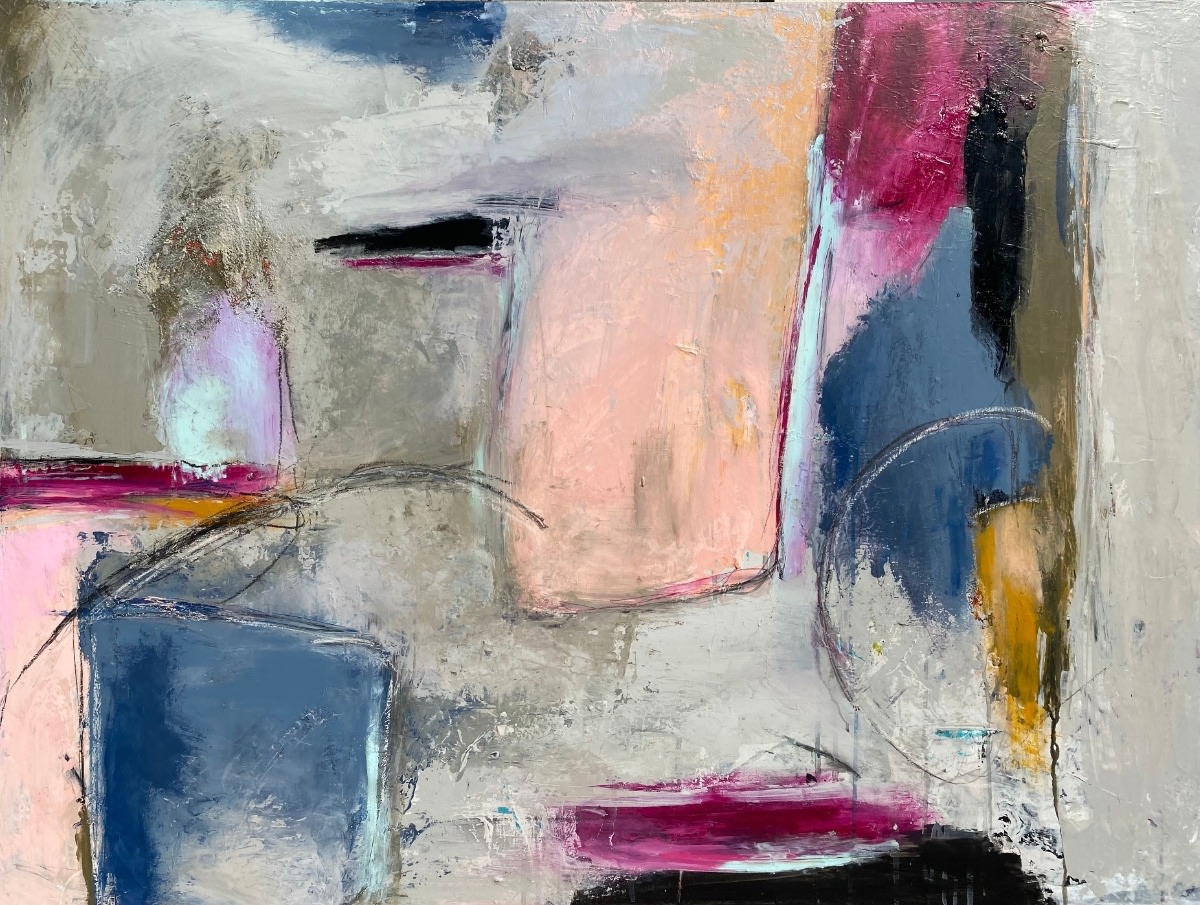 "FFT"
48x36