Love Letter to Avondale
Aug 15, 2021
The day after I graduated from the 8th grade we moved from Ft Worth, TX to Oklahoma City. As we crossed the state line into Oklahoma my mom made our caravan pull over on the side of the highway so we could take our annual family Christmas picture in front of an Oklahoma billboard. We were moving for a career opportunity for my dad. Little did I know, as I stood in that mosquito filled field in my really cool Spud MCKenzie shirt, how much I would fall in love with Oklahoma and our home on Avondale.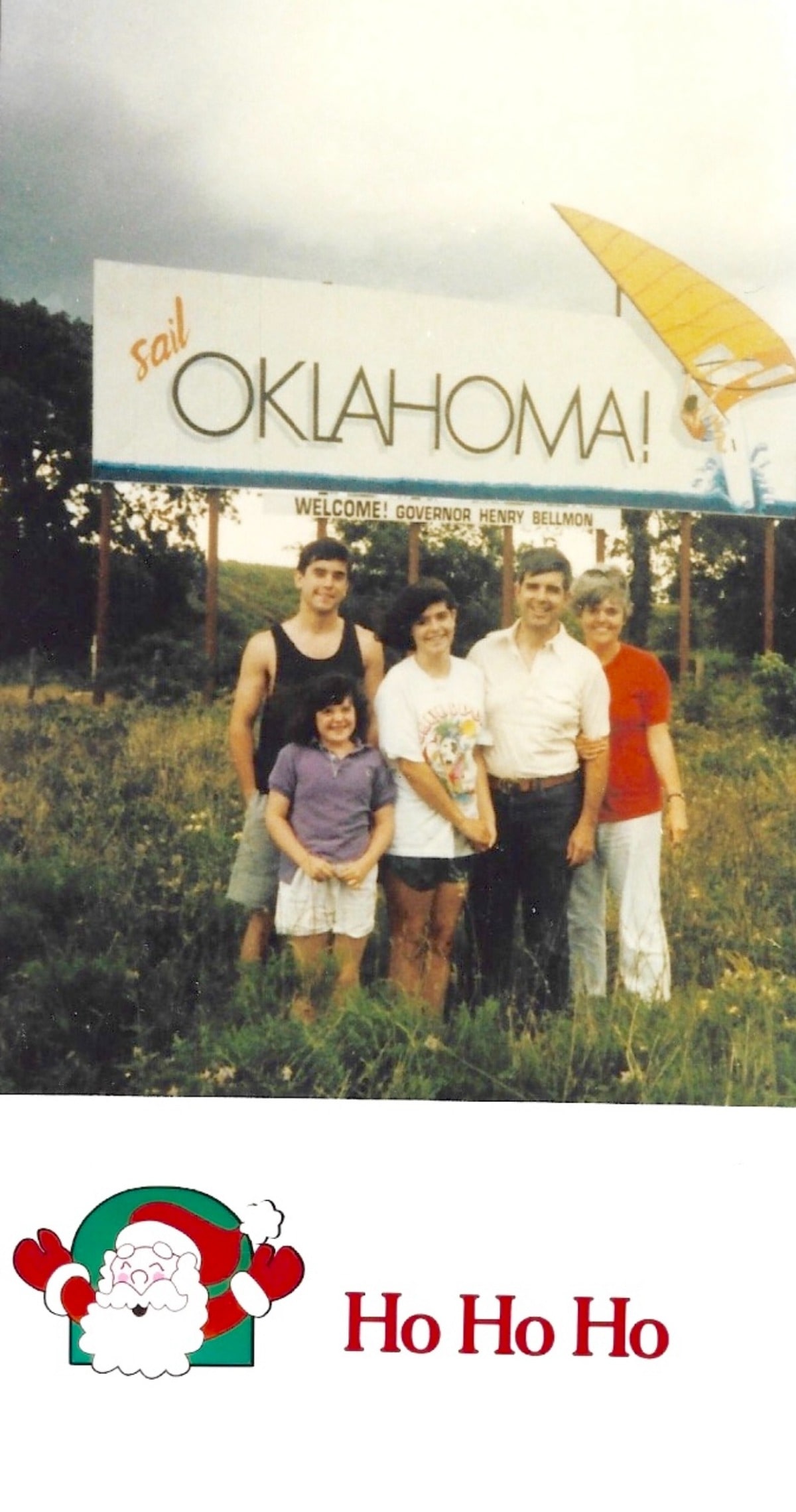 As a teenager, I have fond memories in our red brick house of sleepovers, pool parties, and sitting on the stairs with our dog Molly. However, I never really truly appreciated it until I moved away & got to come back "home". Now I know that it is not the house that makes the home, but over time this house & all of its charm has become part of the family. My mom would always say "this house is as old as I am". We all know the couple of floorboards near the bathroom that creek. The bathroom door that sticks in the winter & wont stay shut in the summer. There is one bedroom deemed "The Hot Room" because it always got more heat than the rest of the house, There is the awkward doorframe not designed for tall people, and the downstairs bathroom that is so tiny that every adult has to sit sideways when going potty.
As adults my siblings & I have all moved away. I live in Florida, and Matthew & Kate live in Texas. And still we have managed to come home for Christmas ever year. Except for the year my niece was born, & of course The Covid Christmas, we haven't missed a year.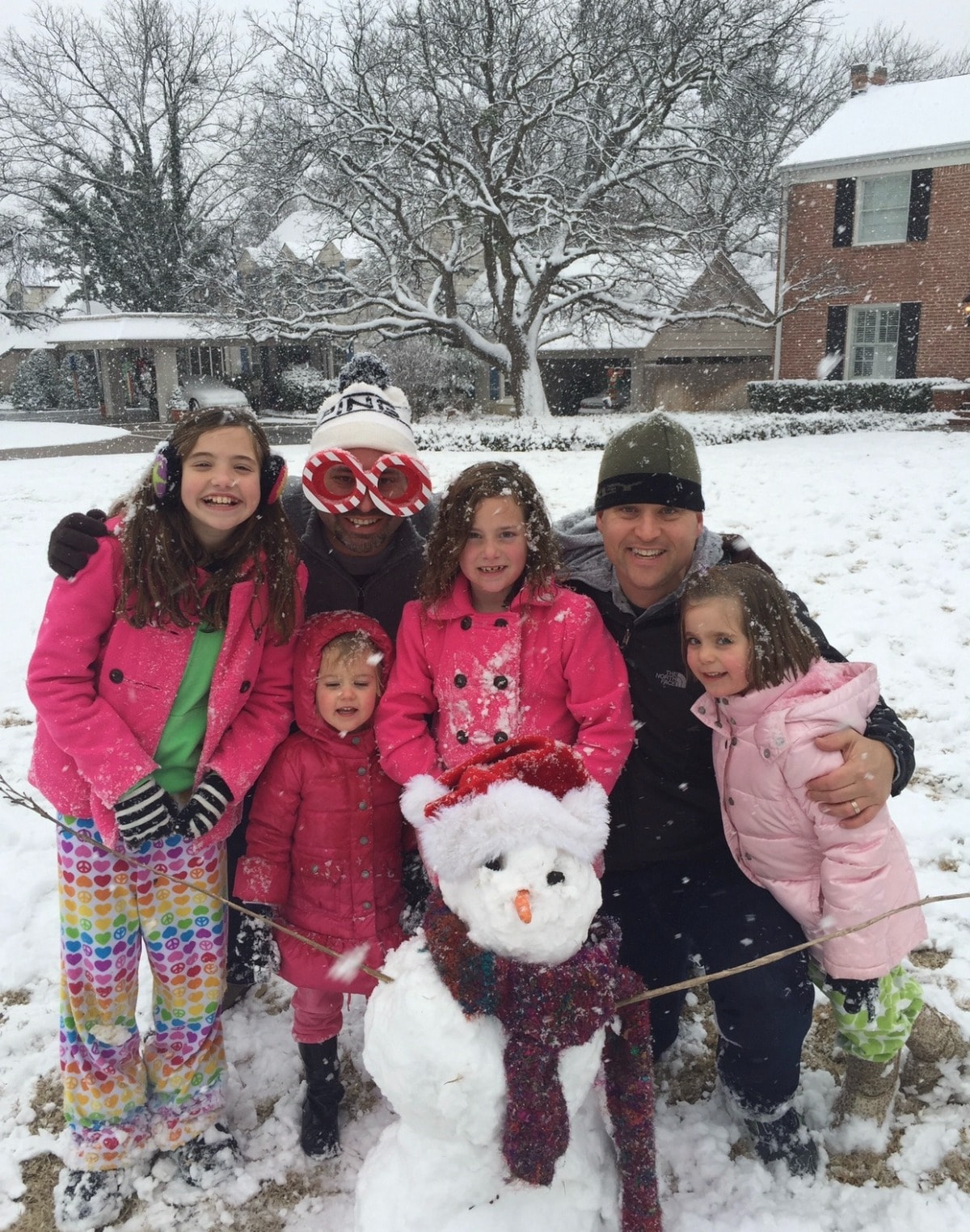 There is something magical about Christmas morning. While Gum is in the kitchen getting the coffees and hot chocolates, we take the annual granddaughter picture on the stairs and Gup checks to see if Santa has come. We all sit in the same spots in the living room around the unbelievably dangerous glass coffee table with antique family heirloom crystal decanter to open presents. Then take a break for lox and bagel breakfast in the dining room. The house is filled with laughter, and the smell of the fireplace, Christmas carols played on Gum's cd player and the constant chiming of all of her antique clocks.
I am so grateful that my children have these memories of being at their grandparents house. After my daughter Cami was born, instead of family trips in the summer we decided that we would prefer to have family camp at Gum & Gup's. So began the tradition of Camp Hupfeld. We have now had Camp Hupfeld for the last 13 years. Camp is swimming and snow cones, kids on air mattresses, the dads out grilling, cherry seed spitting contest in the backyard, to the egg race, and the water ballon toss in the front yard. This it was memories are made of.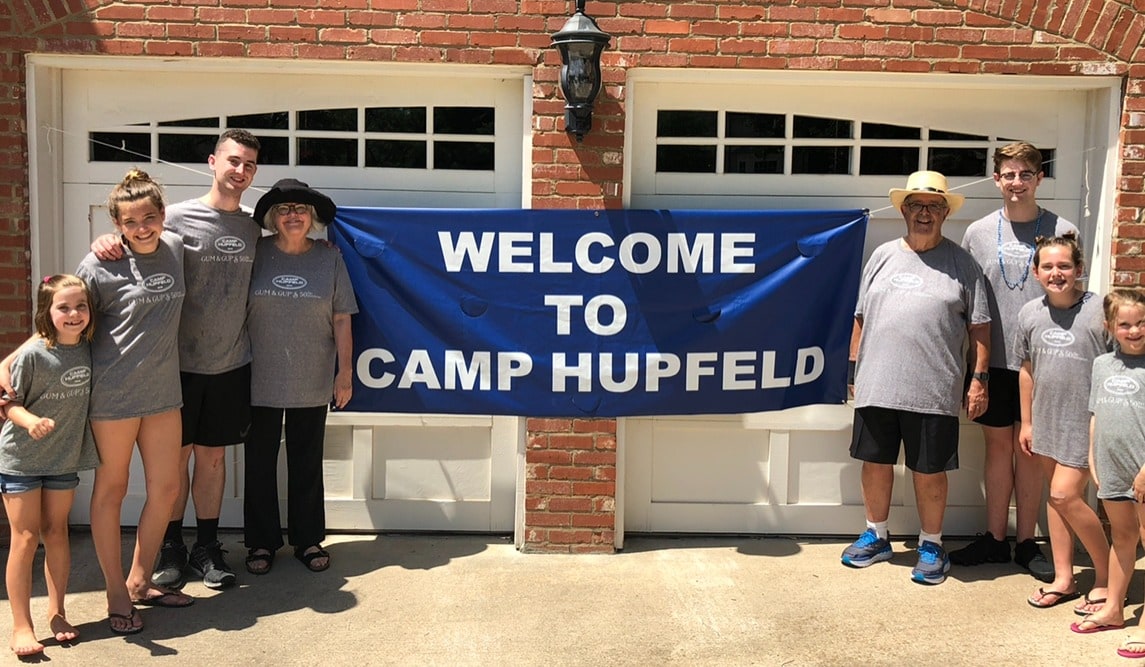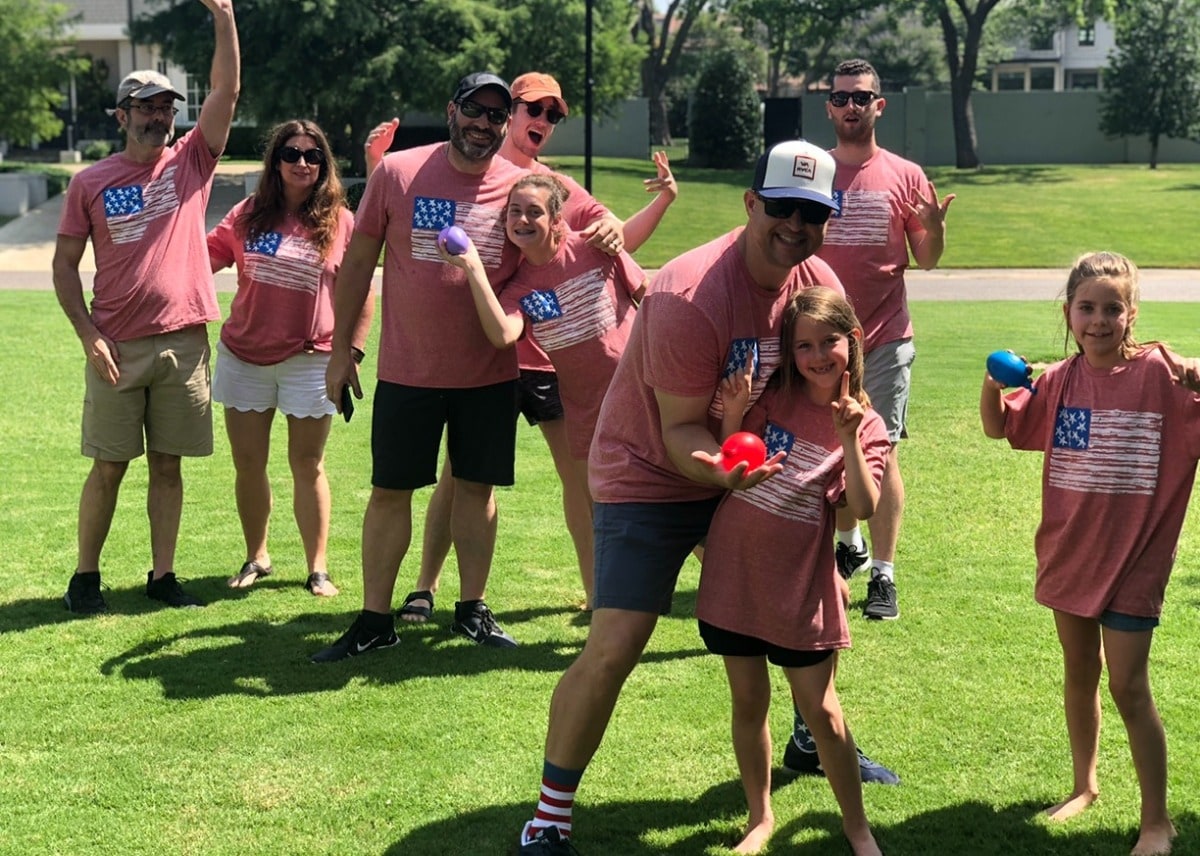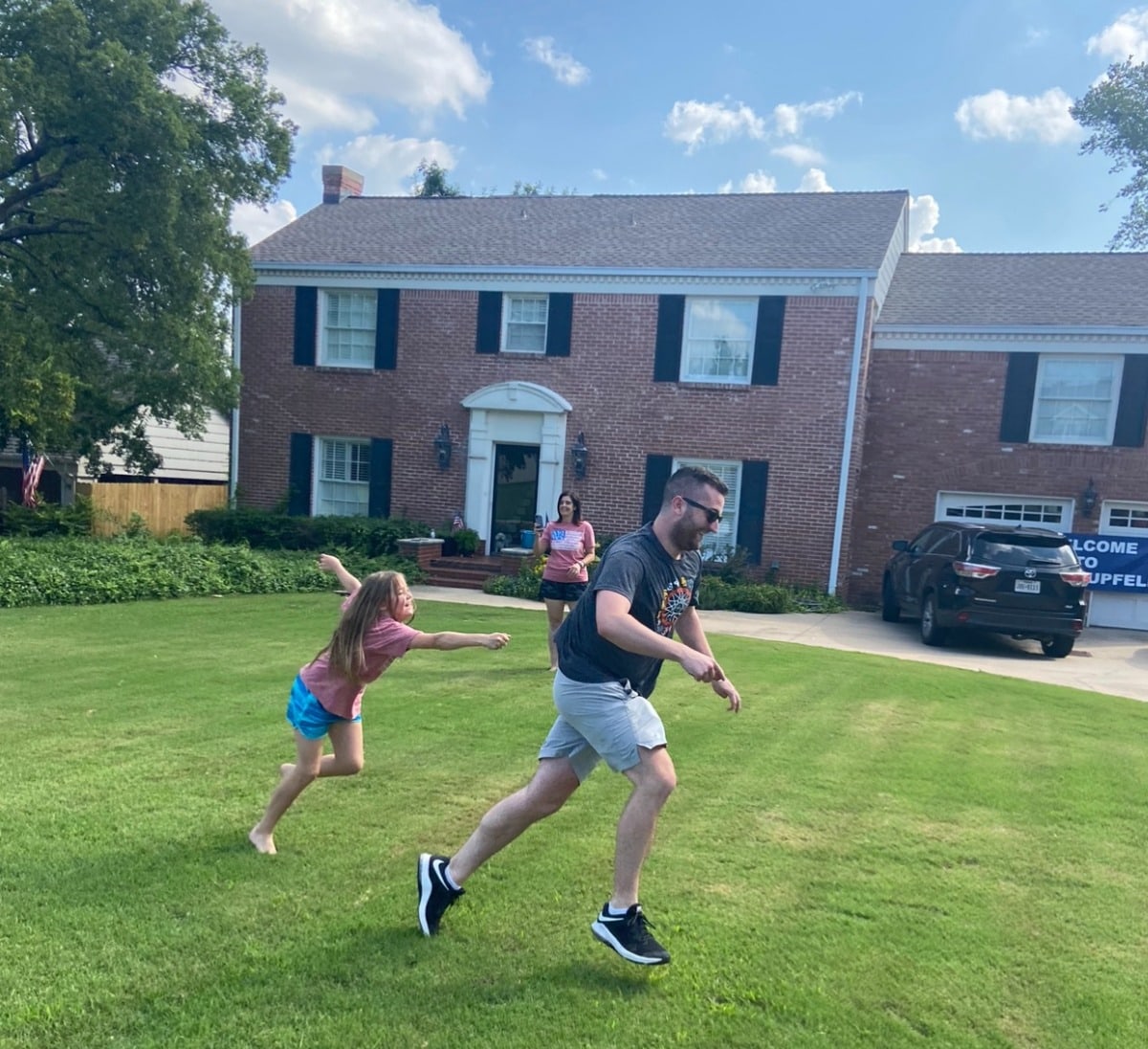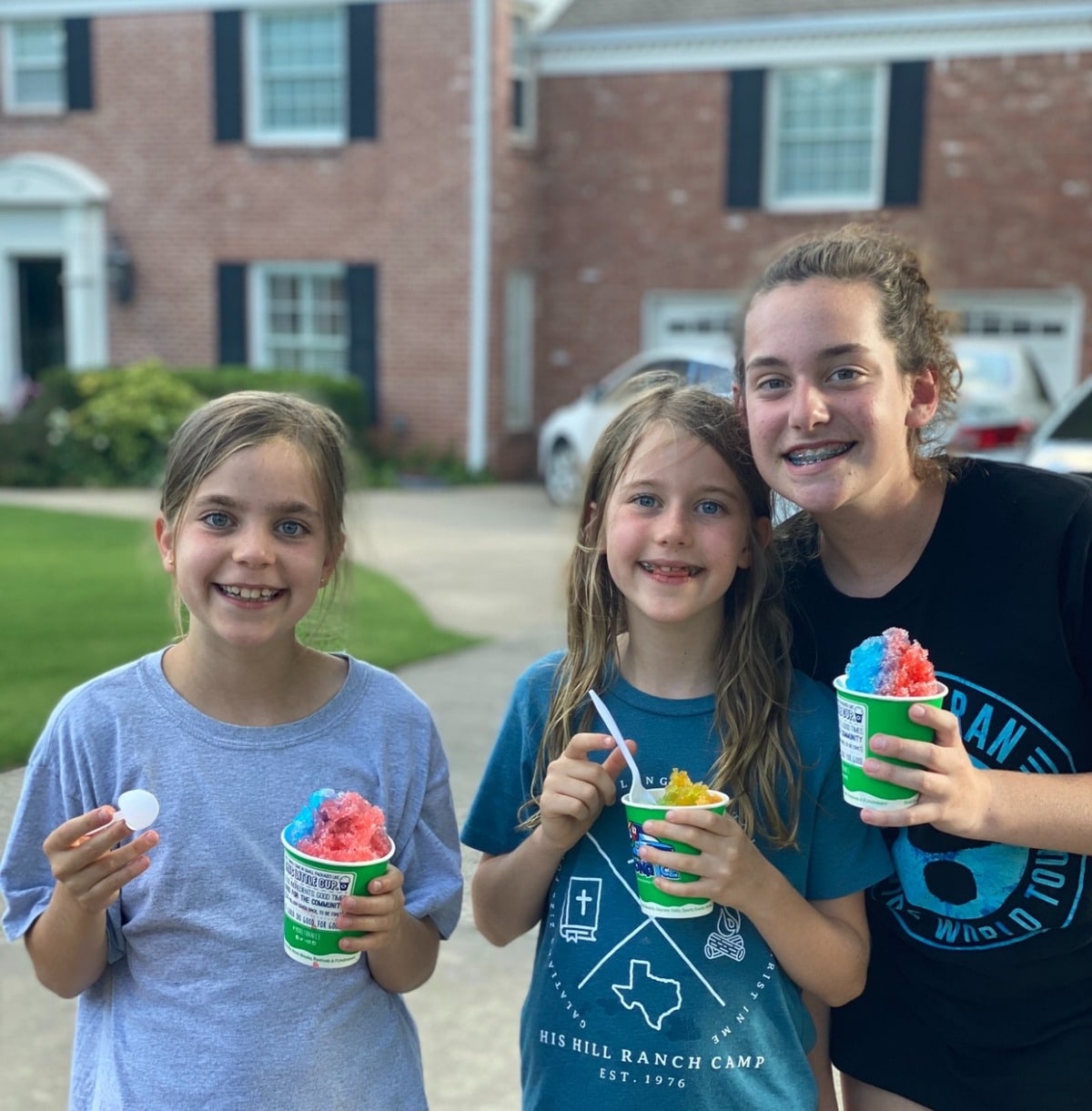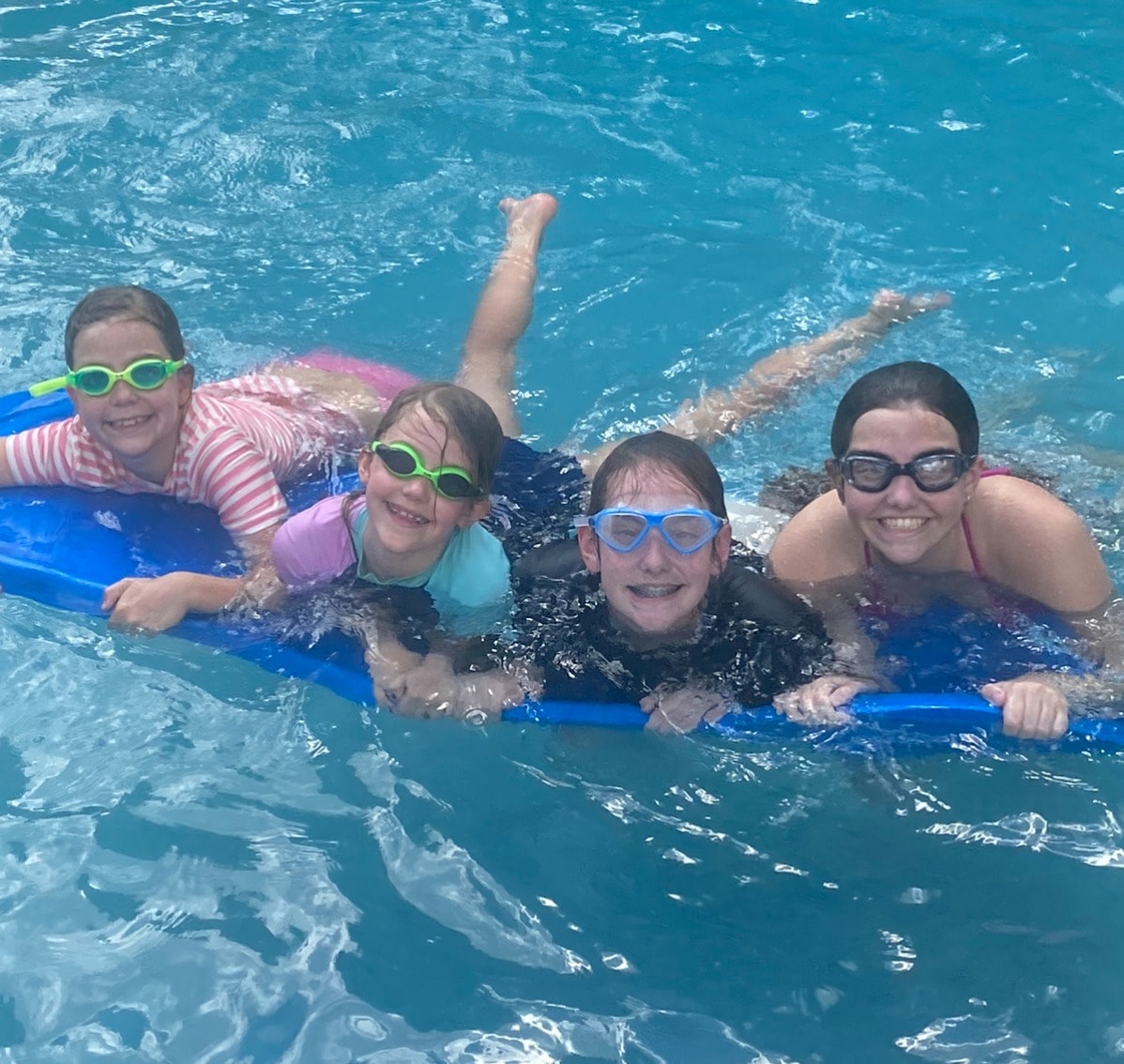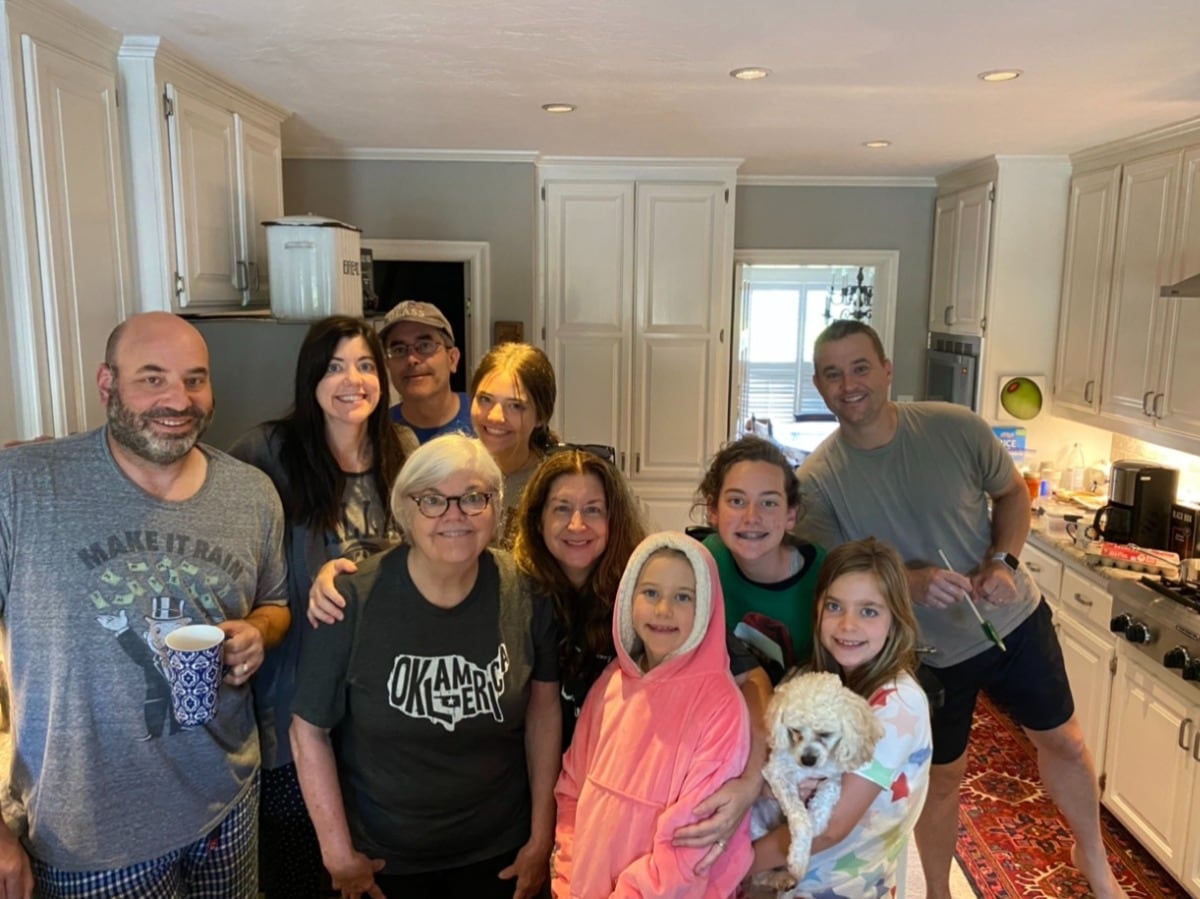 Even with all of the special occasions that we have shared on Avondale. The absolute best are the regular days. The mornings when Gum has the coffee brewing. The kids are up and playing whatever card game was left out on the table from the night before. You are lucky if you make to the kitchen in time to claim one of the two barstools for a front row seat to Uncle Patrick's famous breakfasts.
Then in the evenings we gather around the dining room table to play 31 or 5Crowns or Sequence. We all laugh at the same tired jokes and luckily Gum stays up for games.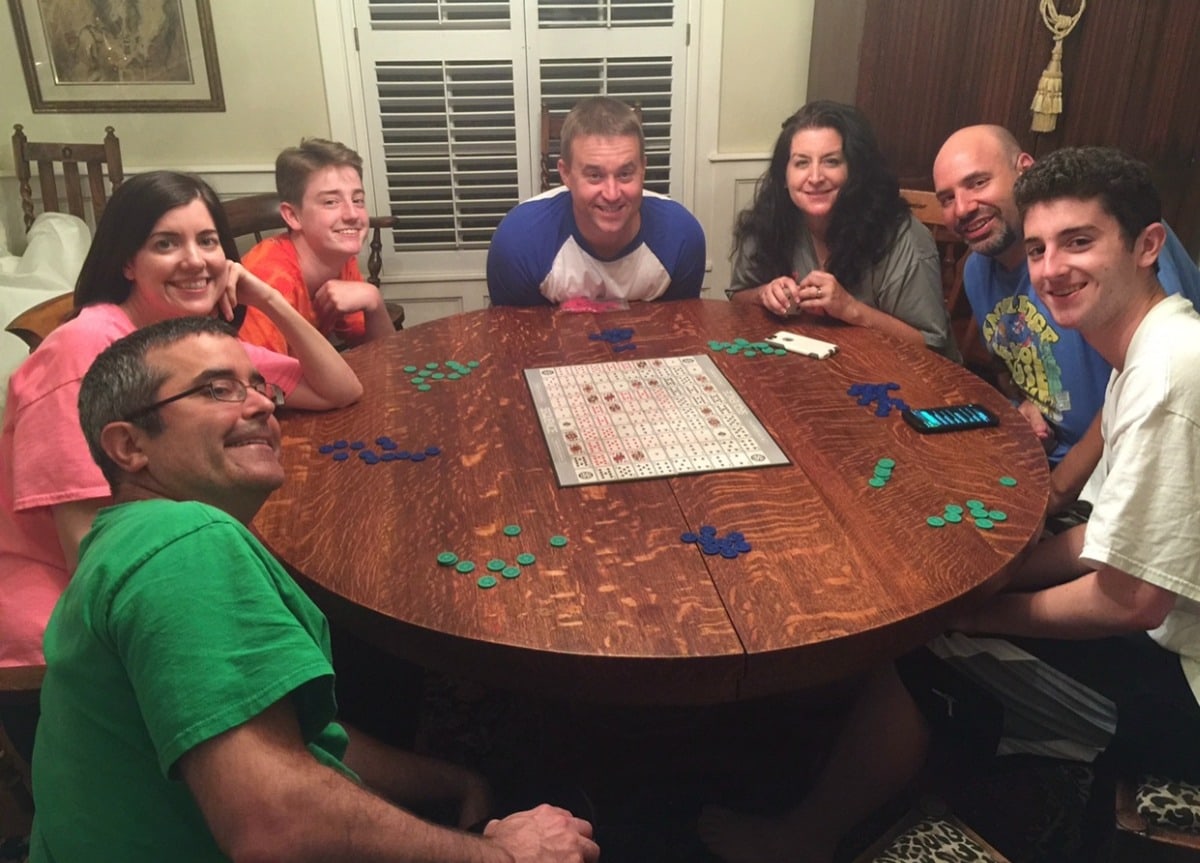 So my parents have decided that it is time to move closer to one of us so they are selling their house. It is definitely the right thing to do, but I am so sad . When I was FacetTiming with my mom the other day and she asked if I wanted to see the sign out in yard. Um....nope I sure don't.
I am grateful that we will have one last Christmas on Avondale. And I know that we will continue to make these special memories together in Gum & Gup's new home.
To whomever buys our sweet red brick house, I hope you recognize how special it is, and I hope that you are able to fill it with the same love and laughter and special memories. And I hope you don't mind me stalking you whenever I make it back to OKC.
So what does this have to do with art? Well, nothing, but it has everything to do with me. This blog has become another creative outlet for me. This move for my parents is an end of an era, and having a platform to write about it is healing for me. These people in this home will forever be one of the greatest joys of my life.